An approach and teams that are tailored to meet your needs.
Aware of your challenges, our teams work with you towards one goal: achieving your expected results.
Our Partners operate in a highly competitive and constantly changing socio-economic context: saturated markets, mergers and acquisitions, pricing pressures, new forms of distribution, etc.
Developing alone is therefore no longer sufficient.
Our Partners must constantly adapt to remain competitive by responding to the many challenges they are confronted with. 
The A.R.E.N.A. Alliance was created to meet these new demands of the modern world.
On an international level, the mission of the A.R.E.N.A. Alliance is to develop and enable synergies for the procurement of products common to its Members, in the interests of its Members, and to distribute the corresponding benefits.
Via its Import division, A.R.E.N.A. has developed the most economical solutions enabling its Partners to purchase from suppliers worldwide, proposing optimised sourcing methodology and stringent conditions regarding quality requirements.
International procurement engineering for DIY products. A.R.E.N.A. today
Is amongst the largest networks worldwide in terms of number of stores
Is 6th in the world in terms of turnover
Employs 100 people within the Alliance
Has approximately 300 employees specialised in purchasing present on our partners' premises
Has offices in Paris, Shanghai, Ho Chi Minh City, New Delhi and on the premises of our various Partners
Has a multi-sector presence, (DIY, Decorating, Gardening, Building Materials)
Implements approaches that are always customised and focused on part or all of our business partners' activities (Advice on International Trading, Quality, Import Sourcing, Supply Chain, etc.)
Accelerate the rising influence of a group of independent distributors on an international level
20 YEARS OF EXPERIENCE
Created on the initiative of the French Mousquetaires Group and the German company, hagebau, the A.R.E.N.A. Alliance brings together 8 retail groups and aims to develop real synergy between its members.
Given their complementarity and the potential synergies between them, particularly in terms of their international development, the goal of the A.R.E.N.A. Alliance is to strengthen the efficiency and profitability of its partners.
The A.R.E.N.A. Alliance encourages its Partners, located on five continents, to cooperate closely together and thereby increase their performances.
The A.R.E.N.A. Alliance regularly brings together and welcomes new partners on an international level.
Discover the history of A.R.E.N.A. from its origins to today:
Creation of the A.R.E.N.A. Alliance by hagebau, a major DIY retailer in building materials in Germany and by the Groupement des Mousquetaires, one of the main actors in European distribution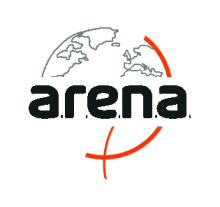 The Danish company DENDEK and South African company MICA join A.R.E.N.A
Following the merger of Danish brands DITAS and DENDEK, the new company DITAS joins the A.R.E.N.A. Alliance
MITRE 10 joins the A.R.E.N.A. Alliance
RONA, number 1 in Canada, joins the A.R.E.N.A. Alliance
hagebau transfers its shares to the central purchasing entity ZEUS. ZEUS joins the A.R.E.N.A. Alliance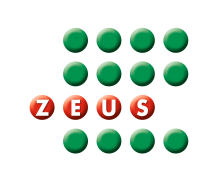 Creation of A.R.E.N.A. Import for direct sourcing in Asia, with an office in Shanghai, China and an office in Ho Chi Minh City, Vietnam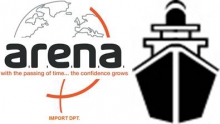 Launch of GO/ON!®, the A.R.E.N.A. private brand, dedicated to entry-level products for all our Allies

The company BRICOSTORE, present in Hungary, Croatia and Romania, joins the A.R.E.N.A. Alliance
The Chinese company HOMEMART joins the A.R.E.N.A. Alliance

The Swiss company JUMBO, number 2 in the Swiss DIY market with 40 branches, joins the A.R.E.N.A. Alliance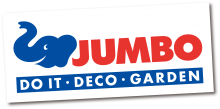 A.R.E.N.A. Import extends its sourcing area to include India by signing a partnership dedicated to sourcing, quality control, preliminary negotiations and product quotations with the Indian company JHALANI Marketing Services ltd

The Italian company BRICOFER, 4th largest DIY distributor in the Italian market, joins the A.R.E.N.A. Alliance

DITAS leaves the A.R.E.N.A. Alliance
2 Russian distributors, BAUCENTER, present in three regions of Russia: in the North-West (Kaliningrad), in the South (Krasnodar) and in Siberia (Omsk), and TREST SCM (49 stores in five regions of Russia), join the A.R.E.N.A. Alliance

Following its acquisition by the group KINGFISHER, BRICOSTORE leaves the A.R.E.N.A. Alliance
DEDEMAN, 1st DIY and construction materials brand in the Romanian market, joins A.R.E.N.A.

BRICO IO joins the A.R.E.N.A. Alliance. The company has a network of 108 points of sale in Italy
CRC GROUP with its brands THAI WATSADU, HOME WORKS and BANN & BEYOND, joins the alliance. With its 3 DIY banners, CRC GROUP occupies the 2nd place in the Thai market.

PEVEC d.d., DIY leader in Croatia, joins the A.R.E.N.A. Alliance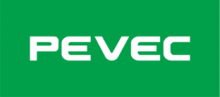 Maxeda DIY Group, #1 DIY retailer in the Benelux, joins the A.R.E.N.A. Alliance

Governance
A.R.E.N.A.'s Board of Directors

Owner of 3 Bricomarché stores


hagebau Managing Director

President of ITM Equipement de la Maison



Permanent invitee to the Board of Directors & Member of the ExCom

Purchasing Manager of ITM Equipement de la Maison

Manager of hagebau International Purchasing Department

BRICOFER Group Purchasing Manager

Jumbo Head of DIY Purchasing




Transformation and IT/Digital Director

A.R.E.N.A. China Director

A.R.E.N.A. Vietnam Director